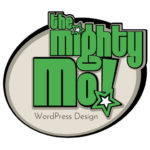 STOP LOSING CUSTOMERS WHEN YOU UPDATE WORDPRESS
"I updated WordPress, and now my homepage is broken!" – actual email I received.
"I updated a WordPress plugin, and now every page on my website says, 'Briefly unavailable for scheduled maintenance. Check back in a minute.'" – actual email I received.
For all of WordPress' superpowers, the dirty secret known by insiders is that simply updating your WordPress plugins and software can cause your entire website to disappear!
UPDATING WORDPRESS PLUGINS LOSES YOU CUSTOMERS
I've seen it countless times where a simple plugin update that is recommended for security causes your entire website to go down.
This is 100% avoidable!
Our WordPress Security & SEO Security Proven Process has 100% eliminated this serious problem for our customers.
With us, you will never have to scramble to fix your broken website again.
Furthermore, if some action you take within WordPress somehow breaks your website, we will go into emergency mode to fix the wreckage!
IT'S NOT YOUR FAULT.
Poor technology design & poor tech support that causes all sorts of problems in your business.
Our contracts are built from the ground-up to encourage continuous collaboration and relationship-building.
We are incentivized to support you and your customers in ways that other web agencies are not.
Our Proven Process ensures you will never see one of these sale-killing messages again.
NEVER BE SURPRISED BY PROJECT OVERAGES AGAIN!
"What's this bill for?" – An email you recently sent to your marketing agency.
Unlike your old marketing agency, our pricing is all-inclusive, up-front, and clear.
NO OVERAGES. EVER.
Wouldn't it be quote your boss a price and trust that when the bill arrives, it will actually be that price?
Sounds crazy, right?!
YOU WILL NEVER RECEIVE A SURPRISE BILL FROM US.  EVER.
Our product prices are all-inclusive.  That means, whatever you need, so long as it's included in the product you purchased, is included.
No asterisks, no "yes, but"s, no fine print.
If it's on our product page, it's included!
AND WE SAVE YOU HEADACHES BY GETTING YOUR WEB STUFF DONE QUICK.
"But is everything included?" – Actual customer email to me.
Yes.  Everything is included.
So long as it's on the "included" list on your product's page , we will do it.  No extra charge.  Gratis.
"But what if I want a complex e-commerce solution?" – actual question from a prospective customer who is now a happy paying customer.
"Is an e-learning + e-commerce store included in my membership?" – actual question from a prospective customer who is now a happy paying customer.
Of course!  So long as those things are listed on your product's page, it's included!
NEVER EXPLAIN AN UNEXPECTED COST TO YOUR BOSS AGAIN!
Contact us today.  Phone calls are free!