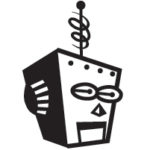 Website wizzywigdesign Wizzy Wig Web Design
Full service custom WordPress web design and development for small businesses
The mission of Wizzy Wig Design is to make high-end websites and high quality design accessible to the small business.
We create search engine-friendly, standards and accessibility-compliant websites using the most up-to-date software and coding practices. We bring 18+ years of expertise to the table so we can be as technical as necessary, while always remaining down-to-earth and approachable.
Why the Funny Name?
Wizzy Wig is a phonetic spelling of the term "WYSIWYG" which stands for What You See Is What You Get. It's a common term people use when talking about web editing software. I picked it because it also represents our business ethic. We are down-to-earth, honest and when you deal with us, what you see is what you will get. I won't sell you something I can't deliver, I am transparent in my dealings with you, and in general, I tell it like it is.
Our Principles:
1) Fairness in pricing
Many web development agencies charge as much as $15,000 for a simple WordPress site. We know what it is like to run a business on a budget. My mission in starting this company was to make high quality, sophisticated web sites available to the small business. Wizzy Wig does not have leather couches in our lobby (actually, we don't even have a lobby). So we do not pass those overhead costs to you.
2) Proven Quality of Work
When you work with Wizzy Wig, you are dealing with seasoned professionals who have the portfolio to prove it. I have been doing web design and graphic design since the mid-1990s, when I got my BFA in graphic design (emphasis on computer animation and interactive media). I started my career working for agencies doing web and multimedia, then in 2003 I started my own business. I have been developing exclusively on the WordPress platform since 2010. I specialize in creating WordPress websites running custom-coded themes and functionality, designed and coded to the client's exact specifications. I am passionate about WordPress development, and I also excel at making this process an enjoyable and collaborative one for you. I value communication above all else, so you can feel confident that your needs will be heard and honored.
3) Years in business, and ability to provide ongoing support
Wizzy Wig has been in business independently since 2003 and plan to stay that way. The launch of a brand new website is intended to be just the beginning of our working relationship — as a way of guaranteeing our work, we stay on and provide hosting and maintenance for your website, to keep it working as well as it did the day it launched.
We have many colleagues in the business and we can guarantee you that no matter what, you will never be dropped or left with unanswered support needs.
4) Beautiful web sites that are coded correctly!
When we create a web site, we create our own custom WordPress themes, instead of trying to customize a third party theme. When you try to customize a third party theme, you can only change as much as the theme authors designed it to allow you to change.
Writing a custom WordPress theme gives us complete control over every little detail — the appearance and functionality of the site, etc — and in most cases, it takes less time than trying to customize a third party theme.
All of our websites use modern coding practices and are mobile-responsive.